---
Armsby Abbey was brought to life by husband and wife team, Alec Lopez & Sherri Sadowski. Aiming to fill a void within the culinary scene in Worcester, MA, in 2008, Sherri & Alec departed on the journey to what would eventually become Armsby Abbey.

Alec who was born on a vineyard in Argentina grew up in a host of family operated small businesses that strived to serve comforting food utilizing local, seasonal ingredients. Sherri was born and raised on a small farm in Rhode Island where her first Summer job was that of a farm stand selling the fruits & vegetables she helped grow with her grandparents. For Sherri & Alec, Armsby Abbey was a way to go back to where they began and move forward in a way they envision themselves enjoying seasonal, handcrafted food & drink today.

Through hard work and dedication, Armsby Abbey has become one of the top craft beer destinations in the world since opening its doors on July 31, 2008. This gastropub offers a seasonal farmhouse menu showcasing Chef, Damian Evangelous, New American cuisine via products sourced from area farms and greenhouses. A celebration of the conscientious SLOW Food ideals and the artisan craftsmanship of food and beverage, Armsby Abbey has been recognized by its peers internationally as a craft beer mecca.

Sherri & Alec reside with their son here in Worcester, Massachusetts. When not working or carting their son to one activity or another they can be found tending to their own gardens, traversing the globe in the name of food & drink, or relaxing by the ocean.

In addition to Armsby Abbey, they also owned the renowned Dive Bar (closed in 2019) in the Canal District and opened the artisan bakery, Crust,
at 118 Main Street in 2014 (sold in 2017).
---
There are no upcoming events to display at this time.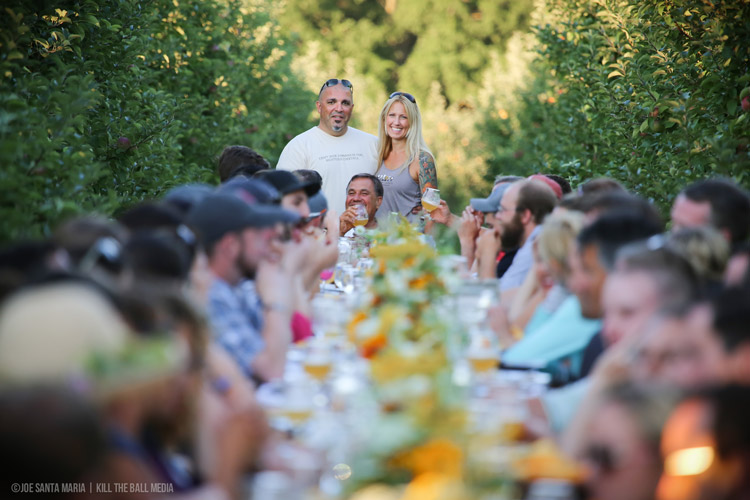 ---