Posted by armsbyabbey in
Events
on October 22nd, 2016 |
3 responses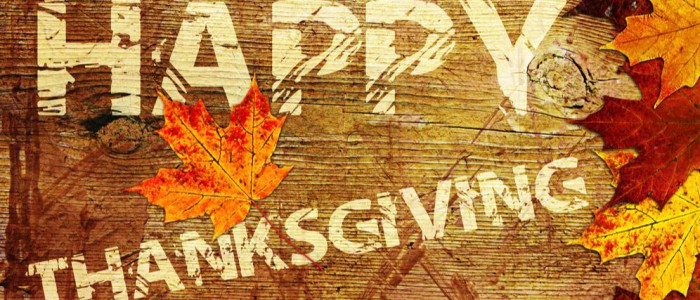 Gobble, Gobble, Gobble… whether you are looking for a place to enjoy Thanksgiving dinner where someone else is doing the cooking or just need a drink after a long day with the family; stop by for a visit! We will be opening for business as usual at 4PM offering our full dinner menu along with some hearty Thanksgiving specials!
This year, for those of you who don't want to think about meal planning at all, we will offer our Thanksgiving Dinner family style to parties of 4 or more! If this is of interest to you, please specify when making your reservation.
Staggered table reservations are available at 4:30PM or 5PM and 6:30PM or 7PM; walk-ins always welcome.
Thanksgiving Hours of Operation: Bar 4PM-10PM / Kitchen 4:30PM-9:30PM
THANKSGIVING SPECIALS MENU
Featuring Free Range Turkey from Dismas Farm in Oakham, MA
Autumn Squash Bisque $8 | made with assorted heirloom squash, parsnips, leeks, apples & quince garnished with pickled cranberries, brown butter and fried sage served with a side of fresh baked bread
Holiday Cheese Duo $17 | Lazy Lady Farm seasonal Chevre's Cranberry & Cream and Rapture served with fresh sliced apple, house candied nuts, seasonal preserves, local honey and fresh baked breads
Turkey Sandwich $14 | confit turkey leg, roasted quince & cranberry sauce, cornbread, leek & sausage stuffing, aged cheddar, cabbage slaw served on a fresh baked sesame ale role with a side of dressed local greens
Thanksgiving Dinner $27 | slow roasted turkey breast, Autumn squash & potato mash, cornbread, leek & sausage stuffing,  homemade sage-turkey gravy, roasted quince & cranberry sauce, fried sage

Fresh Baked Pie $8 | slice of traditional apple or spiced pumpkin pie served with vanilla bean infused whipped cream
Menu subject to change based on availability
To view our full dinner menu, please click here.

Leave a Reply